Chiropractic Care in Woodward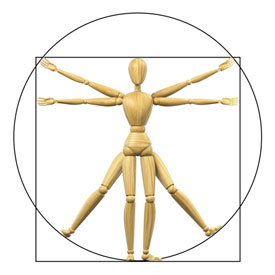 Maintaining Health
Are you feeling as good as you could be? You might think that sometimes you are not as strong as you used to be, or do not have the same range of motion that you did when you were younger. You may have even given up the activities you love, such as participating in a sport or playing with your children or grandchildren. Rather than accepting these changes as inevitable, we offer chiropractic care as a solution to proactively maintaining your health and independence.
Individuals with many different conditions seek help at our practice, including:
Ankle pain
Auto accident injuries
Back pain
Headaches
Knee pain
Personal injury cases
Postural issues
Repetitive injuries
Shoulder pain

Fully Assessing Your Needs
Your care at Regional Chiropractic & Rehabilitation starts by having a thorough evaluation and examination with Woodward Chiropractor Dr. Troy Sturgill. Through this comprehensive process, we can determine whether our office is the right place for you, and if so, what the best course of treatment may be.
There are a variety of different problems that people have, such as trigger points, soft tissue pain, joint or disc issues and restricted range of motion. We will analyze all of these, then decide on what the best course of treatment is. If you are in pain, the first steps we take are to relieve your discomfort. Then, we focus on healing and ultimately, stability and home care that you can perform on your own.
Effectively Addressing a Range of Problems
Dr. Sturgill uses different adjusting techniques depending on what is most appropriate for you. The techniques he utilizes most often include
With both manual and instrument-based methods, we choose which is most appropriate for you depending on your preference, condition and pain level. The goal of your adjustments is to relieve stress on your joints, muscles, tendons and nerves. As you become stronger and are out of pain with a greater range of motion, we will go over exercises and movement patterns that can be done at home to increase your progress.
A Partnership to Improve Your Health
Building a trusting relationship with each patient is of utmost importance to Dr. Sturgill. You are always in control, and we move slowly in beginning your treatment. You will feel fully informed before we start, and communication is kept open at all times so that you feel comfortable.
Schedule an Appointment Today!
Do you need immediate attention? We offer same-day and walk-in appointments.
---
Chiropractic Care Woodward | (580) 256-1555
Serving Woodward, Shattuck, Mooreland, Seiling, Fort Supply, Sharon Mutual