About Regional Chiropractic & Rehabilitation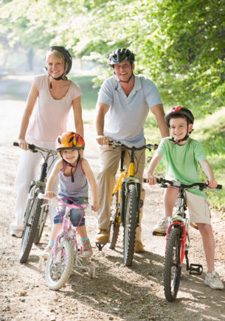 Offering Natural Health Solutions in Woodward
Dr. Troy Sturgill opened Regional Chiropractic & Rehabilitation in 2004 to share the effective healing of science-based chiropractic care with our community and local area. Along with his expertise as a chiropractor and acupuncturist, Dr. Sturgill promotes your participation in improving your health with rehabilitation and exercises that can be done outside the office. The goal of the exercises is to maintain your stability and health well into your later years.
After completing your care with us, we hope that you will have the tools you need to maintain your spinal stability. With good health, you can have every opportunity to enjoy your life and do the things you love.

Finding What Is Right for You
We seek to be the practitioner in Woodward that gives families the information they need to make the best decision. A thorough consultation will help us to determine if we are the right place for you, and if so, how we plan to help you. If not, Dr. Sturgill is happy to refer you to another practitioner in the area that we feel is well-suited to the nature of your problem. We have working relationships with many people in the medical community and can partner with others in a health care team to give you the greatest benefit.
We keep health care convenient with same-day, walk-in and late appointments. Schedule your time with us today!
---
About Regional Chiropractic & Rehabilitation | (580) 256-1555
Serving Woodward, Shattuck, Mooreland, Seiling, Fort Supply, Sharon Mutual