Woodward Chiropractor for the Whole Family
Regional Chiropractic & Rehabilitation Cares for Area Families
Regional Chiropractic & Rehabilitation is the practice that our community needs, giving every person a place to go when answers to pressing health concerns are needed. Dr. Troy Sturgill sits down and takes the time required to understand your problems. Then, we inform you whether we feel we can help you. If not, you will be referred to another practitioner in our professional network. All possible options available to you are discussed in detail. At Regional Chiropractic & Rehabilitation, we offer a range of services including: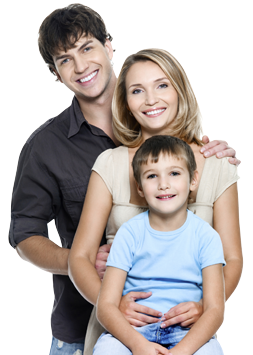 Working as a Part of Your Medical Team
We seek to build trusting, results-driven relationships with the people in our community. Open communication is fostered from the moment you step in, making sure that you feel comfortable talking to us and have all of your needs met. Dr. Sturgill, chiropractor Woodward, works well with other health practitioners and can be part of a team of doctors, collaborating to give you the greatest benefit.
Tailoring Treatment Specifically to You
Dr. Sturgill creates treatment plans that are customized to your particular issue, giving you the precise care that you require to get better. Our first priority is to stabilize your condition before working to improve your overall health. You will be fully educated on everything you can to do help your healing, receiving the information you need to make the best decision for your health. Try a natural approach that maximizes your body's capacity for health. We accept insurance, including Medicare. Contact us today! Walk-in and same-day appointments are available.

I've been seeing Dr. Sturgill for 14 years. He has always been a great listener and offers exercises to do at home, which is extremely helpful and limits my trips to his office. I highly recommend Dr. Sturgill for chiropractic needs!

Dr Sturgill has always been very professional and informative! Would not see anyone else!

Top notch clinic will use them till im gone or he retires.

Can't go wrong here. A+ facility!!

I have complete faith in Dr. Sturgill as my chiropractor. I know he's got my back! Ba dum ching! See what I did there?!

They're always good about getting me an appointment quickly and he doesn't keep me coming back if not necessary.

Chiropractor Woodward, Shattuck, Mooreland, Seiling, Fort Supply, Sharon Mutual | (580) 256-1555